Mark Richt and I are
shitfaced
. The kind of drunk that in your college days you would only recall when the pictures showing your friend's genitalia looming perilously close to your unconscious face returned from the drug store. The kind of drunk that has you at an International House of Pancakes on the southside of
Atlanta
at 5 a.m. with four kinds of syrup running down the edge of your table as you fork more silver dollar dough into your craw.
"I don't know where I got this reputation as a humorless tightass," says Richt, barely comprehensible through a faceful of hash browns. "I'm as fun as the next guy. Did people expect me to light my farts on fire while I'm trying to think up new ways to tell the ESPN Gameday Crew as little as possible to protect the offensive schemes of my football team?" Richt asks, then lets out a belch that rattles cheap silverware in a three table radius. I shake my head, keeping an eye on my plate. Richt's fork has made three surgical strikes across our table already, spiriting off a couple of chunks of French toast and an entire sausage link. "There's no pleasing people." I notice a river of strawberry syrup rolling down the front of his white UGA polo, then remember it was there before we ever sat down to eat. "But now that I'm getting out from behind the shadows of Jim Donnan and Ray Goff (no information exists on Ray Goff anymore so there is no hyperlinks), people are going to see the real me." A waitress cases our table, trying to anticipate when our third carafe of orange juice will empty. Or rather, when Richt is going to empty it. He catches her eye and she playfully indicates that he should wipe his upper lip, where a fragment of chocolate-chip pancake is cemented by the syrup. He licks his lips and smacks the waitress on what in more delicate times was referred to as a fanny, and she giggles and shuffles off to the kitchen.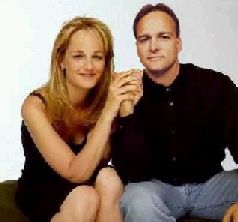 "I don't know where the sex symbol thing came from either," he begins, waving his fork around his head, seemingly delineating the boundaries of his kingdom of cocksmithery. "People know you have access to aura of Georgia Football, they see the butt cutt haircut and crisp shirts, and they connect the dots. I totally take advantage of that. I get a lot of questions as to where I get my haircut. I get my hair cut at the same place as Pervez Musharraf. Its always Helen Hunt or Musharraf. I am sick of the comparisons. "The waitress returns with a fresh jug of juice. Richt takes a long swig from it then pours the rest on his pancakes. Most of it winds up on the floor. Long after the carafe is empty, I continue to hear the sound of liquid tumbling into a puddle and I realize that he's urinating under the table.
(GATA!!!)
"What good is coaching if you can't live a little?" he asks.
(Some of you freaks think that these event actually occurred. IT IS FICTION, SATIRE, MAKE BELIEVE, STORIES LIKE NURSERY RHYMES)